Because we're all still cringing at the idea of ever wearing a flower crown again, we've outlined our festival hairstyles for this year so you're not the most #basic girl at the party.
1. Vintage Hair Pieces
Flower crowns had their moment… maybe just a little too long. Vintage hair pieces are a unique way to accessorize for festival hair without matching your whole squad. Combine your look with a fishtail braid or loose waves to easily incorporate your accessory
Pro-Tip: Be mindful of the weight of your hair accessory as a heavy clip or crown will shift and weigh down your head throughout the day.
2. Braids
By now you've heard of the Boxer braid trend, which is a great option for almost all lengths of hair offering several variations. It's an all day look to keep your hair pulled back and "fuss-free". Wanting to keep your hair away from your shoulders completely? Opt for a braid crown for a classic festival look.
Pro-Tip: Don't worry about keeping your braids too tight or neat, the less you "try" the cuter it will be.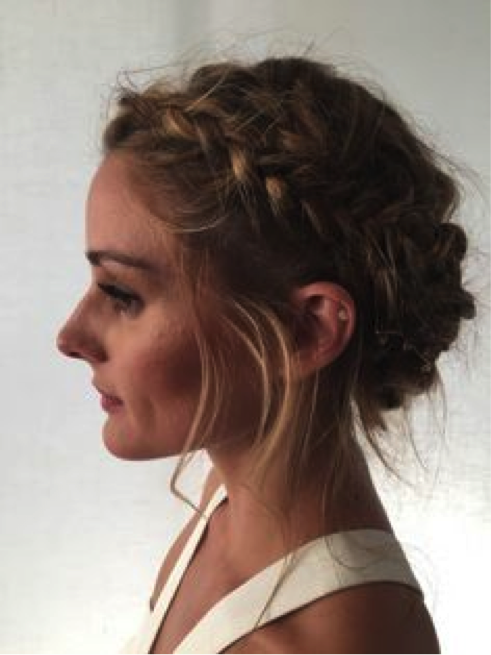 3. Top-Knots
An on-the-go look, perfect for festivals are top-knots. These pull back your hair while still adding dimension to your look. It's an easy hairstyle to adjust throughout the day. Top-Knots are a great option for all hair lengths and texture.
Pro-Tip: Less is more, a perfectly styled top-knot will be annoying to maintain throughout the day. So don't fuss too much when pulling it back to create a "messier" look.
4. Texture
One of this season's hottest trends is accentuating texture for a natural look. Embrace your hair's texture and add in a couple waves sporadically throughout your hair to create the perfect "effortless" look. This can be easily incorporated and used as the foundation to all of our previous festival looks.
Pro-Tip: When adding waves to your hair with a wand, don't curl the bottom 1-2 inches of your hair for a natural looking wave.